EEG KSA is glad to announce that it has been assigned to undertake the energy audit of the Crowne Plaza Riyadh RDC Hotel & Convention located in the Al-Raidah Digital City.
The property opened in 2017 and includes over a total of 170,000m2 of built-up area 326 rooms and suites and over 12,000 m2 of exhibition and conference space including a three-level circular conference center, a ballroom, large pre-function areas, and meeting rooms.
The hotel's modern architecture blends well in the futuristic RDC area while its utilities include, electricity, water, gas and District Cooling that covers all its cooling demand.
The property has a comprehensive BMS, a largely Front of House LED lighting, as well as VFDs on most of its motors.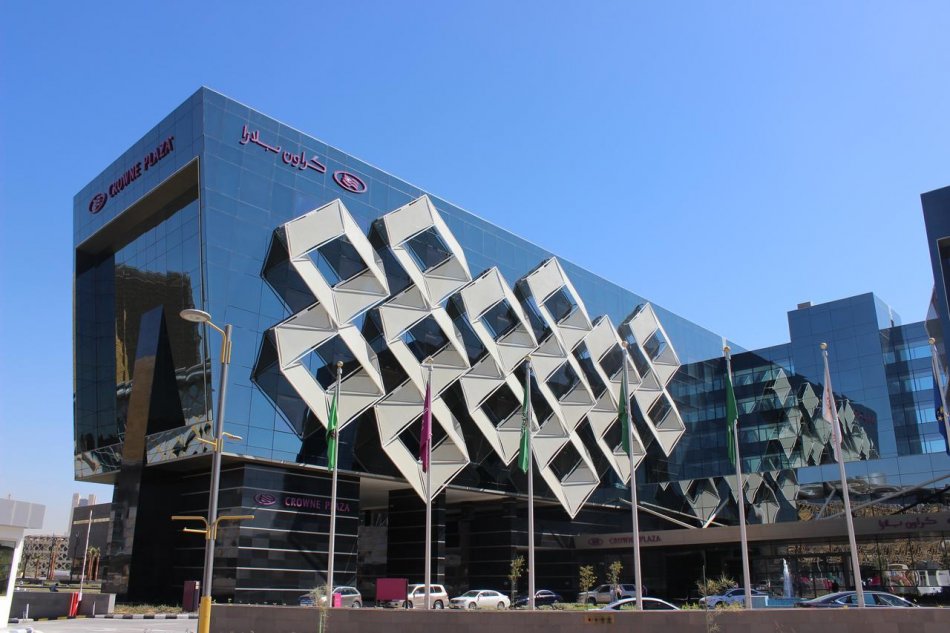 EEG's energy audit mandate is to perform a due diligence of the current operation and provide a road map of potential efficiency measures with all the related economic analysis, covering all the utilities and their related end uses.
Clearly, in such a new property that invested heavily in its technical infrastructure, , the energy audit will focus on optimizing existing technical operations and maximizing the related efficiencies across the board.
The energy audit was initiated in September 2019 and will be completed by the end of the year.
#eegenergy #energyaudit #ihg #crowneplaza #crowneplazardc