EEG Cyprus Ltd has completed the energy audits of Hellenic Bank Headquarter in Nicosia Cyprus along with the bank's Larnaka Tower building and 10 branches across the country.
The energy audits were completed in line with the procedures described in standard EN 16247-1: 2012 and EN 16247-2: 2014 and complying with the energy audit mandatory law.
The headquarter building of Hellenic Bank in Nicosia comprises 8 floors along three basements over a total built up area of 14,500m2. Its key architectural feature is a large central Atrium that crosses all floors reaching a 150m2 Skylight glazing. The building was completed in 2004 and includes today a total of 220 employees.
Hellenic Bank Headquarter in Nicosia, Cyprus.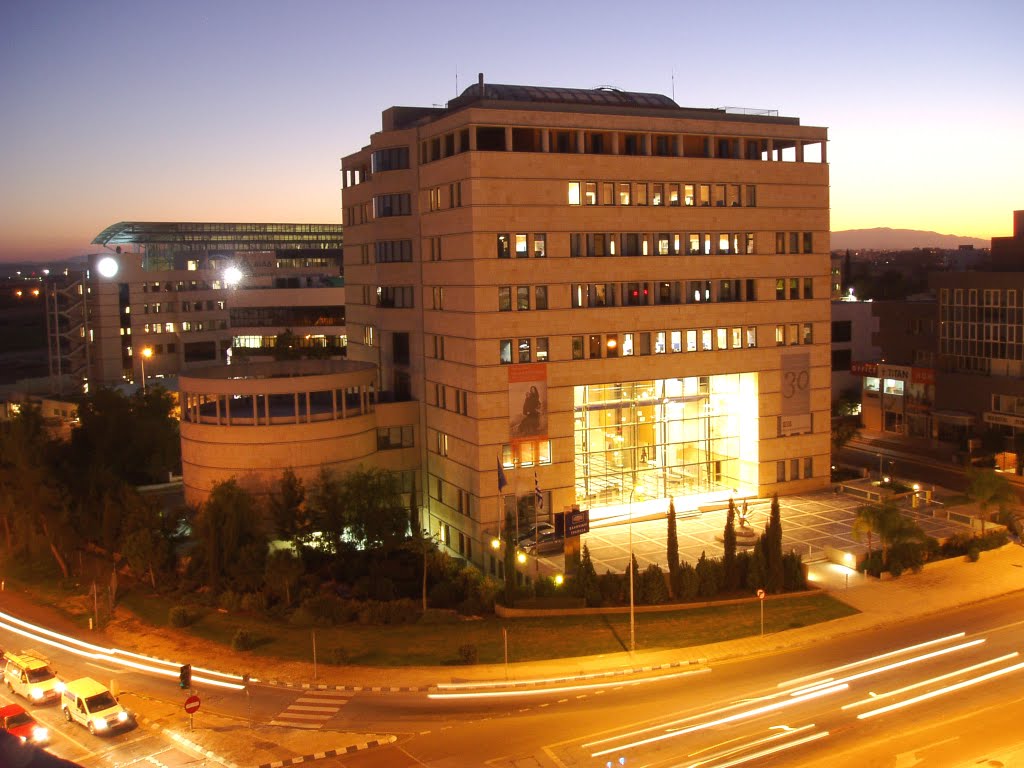 About EEG Cyprus Ltd : EEG Cyprus Ltd (formerly GARnet Energy Saving Ltd) is the leading energy services firm in Cyprus with its operation starting back in 2000 and its coverage of more than 100 properties since its inception. It is part of Energy Efficiency Group (EEG) , a leading regional Energy Services Company with more than 20 years of experience in energy consulting/auditing and energy efficiency projects. The group has concluded more than 600 energy audits in 22 countries covering most vertical sectors. (http://www.eegroup.info)
#eegenegry #hellenicbank #energyaudit #cyprus