Located in a hilltop location at the edge of the Mediterranean in the affluent Gammarth neighborhood, within 10 km of Carthage Roman Ruins and the picturesque all-white and blu village of Sidi Bou Saiid, Four Seasons Hotel Tunis started operation in December 2017 and comprises a total of 203 guest rooms including 35 suites.
The property sits on a land of about 73,000m2 and has a total built-up area of 67,750 m2. It has a typical Tunisian Arabesque style architecture inspired by surrounding historical cities with all North African arches and bone-white walls.
The architectural and technical designs are built with a near symmetrical left and right wings with the lobby and outdoor pool in the center axis.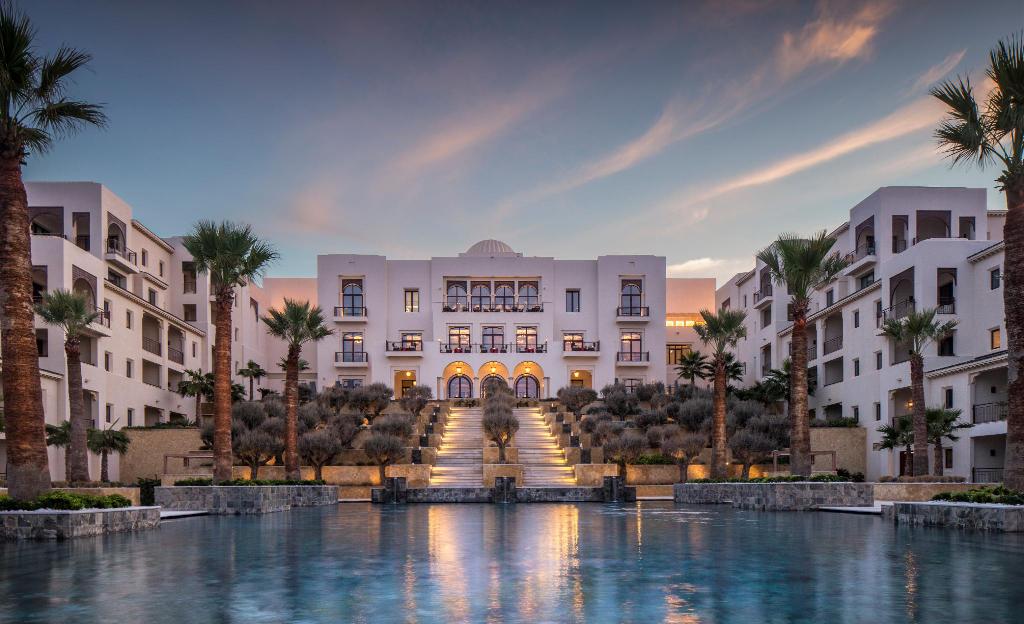 Chilled water is produced by air-cooled chillers and distributed across the property while two hot water systems are serving each wing separately and a steam system is serving the laundry operation. The hotel includes a number of energy efficiency features such as a lighting load composed primarily of LED lighting, a near-complete VFDs installation on pumps and fans, along with an advanced BMS.
EEG completed the energy audit in April 2020 with the field assessment performed pre-COVID 19 lockdown. The final report provided a comprehensive assessment of the present operation and infrastructure, complementing the works already undertaken by the engineering team. The road map of efficiency actions led to a potential saving of up to 28% with a payback period of 3.4 years covering measures from the Low Cost/No Cost to the mid and large CAPEX ones.
For more info contact us
#eegenergy #energyaudit #fourseasons #fstunis #hospitality