EEG Cyprus Ltd is continuing to win major energy audit contracts in Cyprus in line with the procedures described in standard EN 16247-1: 2012 and EN 16247-2: 2014 and the Mandatary Law for energy auditing in place.The latest addition are the energy audits of the three main buildings of the leading consulting firm PwC Cyprus including:
PwC Central in Nicosia: The new, modern and multi-functional headquarters of PwC in Cyprus combines innovative technology and interior design. The building is designed in a way to support and promote team-work, collaboration and alternative methods of work in high level working conditions. The building has a total of 10 floors including , two basements and a mezzanine ; it has been designed and build with energy efficiency and sustainability as core objectives.
PwC Julia House: Located in 3 Th Dervis Street in Nicosia and includes two aisles with 2 and 5 floors respectively .
PwC Limassol Building : A three floors building located in the City House, 6 Karaiskakis Street and which acts as the Limassol Headquarter for PWC employees
EEG Cyprus has initiated all the works and is closely cooperating with PWC Cyprus facility management team. The three audits are planned to be completed by the end of June 2017.
Pictures show: PWC Central Nicosia (Left) , PWC Limassol (Right)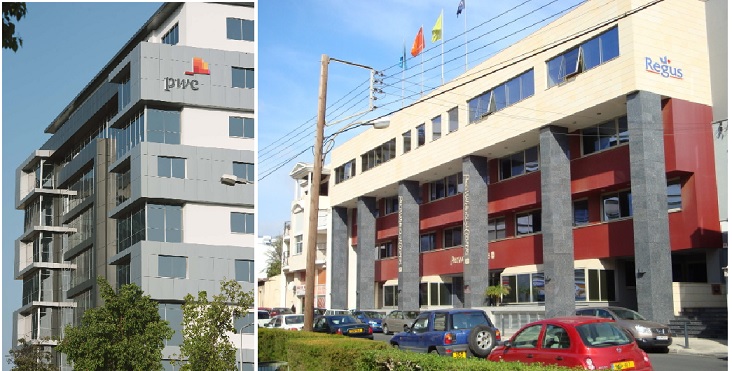 About EEG Cyprus Ltd : EEG Cyprus Ltd (formerly GARnet Energy Saving Ltd) is the leading energy services firm in Cyprus with its operation starting back in 2000 and its coverage of more than 100 properties since its inception. It is part of Energy Efficiency Group (EEG) , a leading regional Energy Services Company with more than 22 years of experience in energy consulting/auditing and energy efficiency projects. The group has concluded more than 650 energy audits in 23 countries covering most vertical sector
#eegenergy #energyaudit #pwc #cyprus