EEG is glad to announce that it has been assigned to undertake the energy audit of the Four Seasons Hotel London at Ten Trinity Square that opened in 2017.
Located in a 1922 Grade-II listed former Port of London Authority HQ opposite the Tower of London, the imposing Beaux Arts-style building houses 100 rooms and suites, 42 Four Seasons-branded residences, and a private members' club. The total built-up area is about 32,000m2 with the first three floors comprising guest rooms and then three newly added floors for the residences.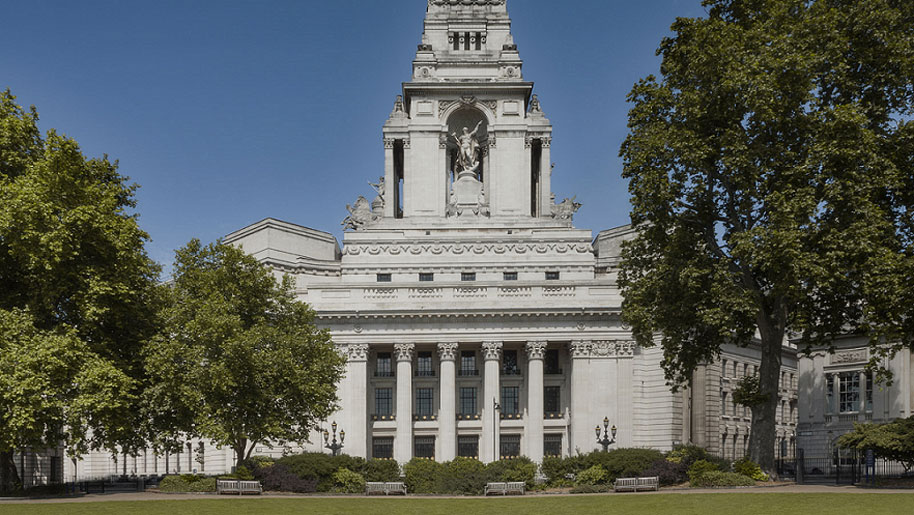 The lower-ground floor includes a 1,600 m2 SPA with eight treatment rooms, including a hammam suite, and a combination of lap and vitality pools. The property's private club and the UN ballroom – where the inaugural meeting of the United Nations General Assembly was held in 1946 – still include original wood-paneled walls and decoration.
The property is a state of the art one with a comprehensive BMS, a Guest Rooms Management System, a +99% LED lighting , a natural gas-driven CHP, and a Green Cooling Refrigeration system.
Generally, EEG's energy audit mandate is to undertake an in-depth analysis of the current operation and provide a road map of potential efficiency measures with all the related economic analysis. However, in such a new property that invested heavily in its technical infrastructure, the energy audit will clearly focus on optimizing existing technical operations and maximizing the related efficiencies across the board.
The energy audit started in December 2018 and will be completed by March 2019.
#eegenergy #energyaudit #fourseasons #fslondon #fslondontentrinity